Detroit-made supplies delivered to your door ridiculously fast.
Detroit makes things. That's what we do here. We use the power of industry to get the job done and make sure everybody has what they need at the lowest price possible.
We are the factory. We make our products daily with exacting precision and provide them directly to you. No middlemen, no gimmicks, no problems.
We've got a singular purpose: Produce the highest quality Detroit-made sanitizers, personal care, and cleaning products. That's it.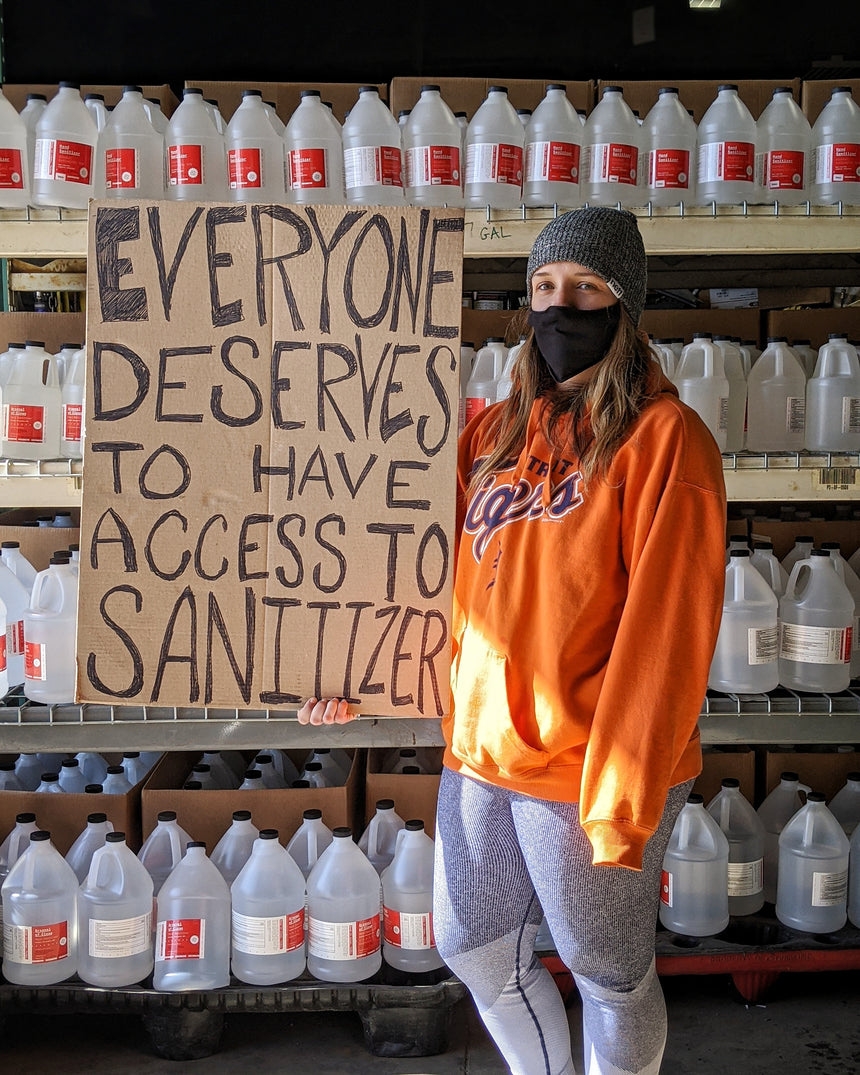 Made in Detroit without compromise:
Excellent service! My 2 gallons of sanitizer was shipped quickly and securely. This sanitizer also doesn't have an odor (like some from distilleries) and my hands feel soft after using it.
It makes a rough martini (just kidding), but works great for your hands. Shipped quickly and securely. Added a little essential oil of choice for scent and loaded into 2oz mist spray bottles for travel.
Awesome product all around. I found this after looking for hand sanitizer for weeks. DBC should be proud of themselves for doing this. This is what America is all about. You are a lifesaver. Many thanks.
Great product! Will order more to give to friends. Thank you guys!!